Printing your images and setting them on the wall is one of the best ways to decorate your room and also leave the right impression when you get some visitors. But the problem is that finding the right method of printing can be quite challenging most of the time. Some people are ok with having a photo on alu dibond, while there are also others that enjoy a photo on acrylic glass. But you have to wonder, which one of these options is the best out there?
Why should you have a photo on alu dibond?
There are many reasons why you need to opt for aluminum dibond. The primary benefit here is that you can make the photos shine. Aluminum has a reflective surface, and that makes it perfect for printing images. Also, the photos on alu dibond have a vibrant color, and you do get to receive some outstanding visual effects, which is what matters in the end.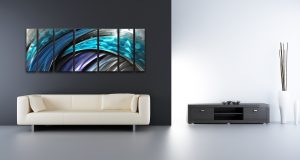 Photo Credit: Dv8studio
The image clarity is second to none, and that on its own shows the true value that you can get from an alu dibond. Of course, the metal prints are lightweight as well. Since aluminum is very easy to use and maneuver, you will find that results are downright amazing and impressive.
Despite the fact that it's light, aluminum is pretty durable when compared to other similar types of print. That makes it some of the best possible options that you can get on the market, not to mention that it will last for a lot more time this way. And it's also resistant to scratches as well.
Should you opt for a photo on acrylic glass?
The photo on acrylic glass support is a very good option if it suits your needs. This material manages to add a luminous effect, mainly because it still is glass, so it has a very powerful reflection. That makes it amazing and certainly one of the best possible options on the market. Plus you have a transparent support. As a result, the visuals are second to none.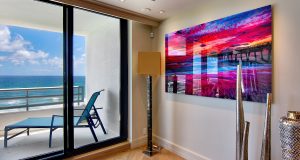 Photo Credit: Hdrcustoms
On top of that, you can also highlight things like the detail clarity and the depth of color. This makes a photo on acrylic glass one of the best decorations that you can have in your room.
Which option is the best one?
Each one of the options above is set to bring in front a great quality and impressive value. The idea is to know how to adapt things and take them to the next level. Once you do that, you will see that the results as a whole can be very impressive. You don't have to go for a specific material, as both of them are good.
Of course, based on the features and benefits listed above, you are bound to find one that works great for you. So, study the benefits, understand what you want and then pick the right one for you. Either way, Zor.com is here to put your photos on any of these materials, so just upload your image and place your order today!